Witamy na EXSite.pl! Tutaj znajdziesz wszystko!
Darmowe filmy, darmowe gry, darmowe programy, darmowe mp3, albumy, szablony, tapety, style windows skins, darmowe filmy erotyczne, teledyski, eBooki, anime, darmowe seriale i wiele więcej... Wszystko za darmo!
Shawn Mullins - Live At The Variety Playhouse (2008) DVD9
Shawn Mullins - Live At The Variety Playhouse (2008) DVD9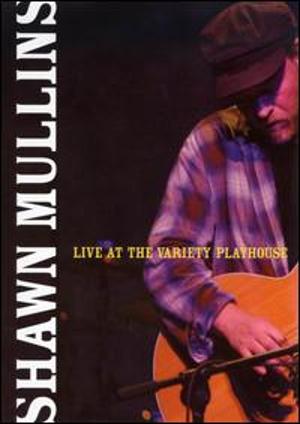 Video: NTSC, MPEG-2 at 7 000 Kbps, 720 x 480 (1.778) at 29.970 fps | Audio: AC-3 2ch. at 448 Kbps, AC-3 6ch. at 448 Kbps
Genre: Pop Rock, Indie Rock | Label: Wienerworld Ltd | Copy: Untouched | Release Date: 3 Nov 2008 | Runtime: 75 min. | 5,31 GB
Recorded before a sold out hometown crowd at the historic Atlanta venue, Shawn Mullins - Live at the Variety Playhouse captures the acclaimed troubadour at his very finest. Two full sets are presented in stunning HD Video and 5.1 Audio. The two sets, one acoustic and one with an all-star band, showcase songs spanning the entirety of Shawn's illustrious career. Included amongst the selections are Shawn's biggest hits "Lullaby," "Beautiful Wreck," Shimmer," and "All in My Head," along with fan favourites such as "Twin Rocks, OR" and "Gulf of Mexico," and a stunning rendition of "House of the Rising Sun." A must have for any Shawn Mullins fan, Live at the Variety Playhouse is a comprehensive document of a truly special evening.
An Atlanta-based folksinger best known for his Top Ten hit "Lullaby," Shawn Mullins was serving as a member of the U.S. Army Airborne Infantry Division when he released his first self-titled cassette (issued on his own label, SM) in 1989. Following the release of 1991's Everchanging World, he left the military after eight years of service to pursue music on a full-time basis. After three years spent fruitlessly searching for a record deal, Mullins established a new label, SMG, and released the LPs Better Days and Big Blue Sky in the interim. Jeff's Last Dance, Vol. 1 and Vol. 2 (live companion discs recorded jointly with Matthew Kahler) arrived in 1995, and Mullins returned a year later with the solo effort Eggshells.
Released in 1998, Soul's Core marked his first album for a major label, Columbia Records; it also signaled his critical breakthrough, as the single "Lullaby" became a chart-topping, Grammy-nominated hit. The album eventually went platinum, paving the way for an anthology of the singer's early work with 1999's The First Ten Years. Toward the end of 2000, Mullins released the official follow-up to Soul's Core, Beneath the Velvet Sun. The Essential Shawn Mullins collection arrived in 2003, followed by 9th Ward Pickin' Parlor, his first release for Vanguard Records, in 2006. He remained with Vanguard for 2008's Honeydew, which was inspired by (and recorded in) his native Georgia. Mullins kept himself busy for the rest of the year, co-writing a number one hit for the Zac Brown Band ("Toes") and releasing Live at the Variety Playhouse, which captured one of his sold-out performances in Atlanta. Two years later, he released his eleventh studio album, Light You Up, which continued the rustic, Americana-styled thread he'd been spinning since 9th Ward Pickin' Parlor.
Tracklist:
Solo
01. Twin Rocks, Oregon
02. Home
03. For America
04. Fraction Of A Man
05. Ballad of Billy Jo McKay
06. Lonesome, I Know You Too Well
07. Shimmer
Band
08. Anchored In You
09. Beautiful Wreck
10. Cold Black Heart
11. Cabbagetown
12. The Ballad of Kathryn Johnston
13. The House of The Rising Sun
14. Lullaby
15. All In My Head
Features:
- Interactive Menu
- Direct Scene Access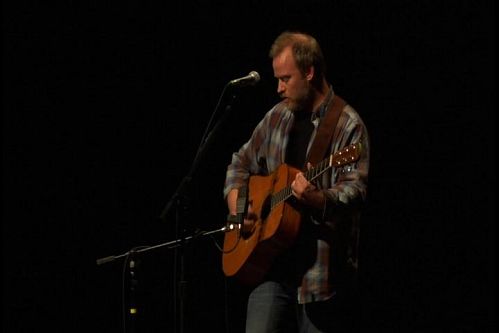 Zobacz inne moje newsy na
EXSite.pl
Informacje
Jeżeli chcesz skomentować artykuł musisz być zarejestrowany na stronie.