Witamy na EXSite.pl! Tutaj znajdziesz wszystko!
Darmowe filmy, darmowe gry, darmowe programy, darmowe mp3, albumy, szablony, tapety, style windows skins, darmowe filmy erotyczne, teledyski, eBooki, anime, darmowe seriale i wiele więcej... Wszystko za darmo!
Randy Bachman: Every Song Tells A Story - Live In Concert (2003) DVD9
Randy Bachman: Every Song Tells A Story - Live In Concert (2003) DVD9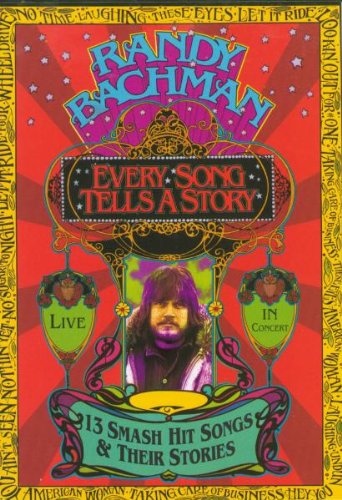 Video: NTSC, MPEG-2 at 6 955 Kbps, 720 x 480 (1.333) at 29.970 fps | Audio: AC-3 2ch. at 448 Kbps, AC-3 6ch. at 448 Kbps, 48.0 KHz
Genre: Rock | Label: Quantum Leap Group Limited | Copy: Untouched | Release Date: 24 Mar 2003 | Runtime: 130 min. | 5,91 GB
Every Song Tells A Story is sort of Randy Bachman unplugged. But there's nothing acoustic about Bachman's oeuvre. Even in these subdued renditions these songs rock. The video was compiled from two shows Randy and his band played in Vancouver last April. I had an opportunity to attend, but was on the opposite side of the country. The people who did attend look like they had a great time.The show starts with Bachman's last hit. Recorded originally in two versions with Neil Young on guitar and vocals, 'Prairie Town' is a history of Bachman, the Guess Who, Neil & the Squires, and the development of a rock scene in Winnipeg, Manitoba. It's a wonderful place to start. Then Bachman turns back the clock to cover the Guess Who days, and BTO, in depth. The new band is excellent. Colin Arthur Wiebe plays keyboards, guitar and sings most of the lead parts that were originally done by Burton Cummings. Mick Dalle-Vee plays bass, Roge Belanger drums, and everyone sings. They are tight but maintain a spontaneous approach to the music. Between songs Bachman tells the story of the song's origin, or fills the audience in on legend and history. He published an autobiography two years ago, and has combined all this retrospection into a fascinating stage show. Every Song Tells A Story indeed.
Randy Bachman is a Canadian rock guitarist and singer. He was born in Winnipeg and was a member of Chad Allen & the Expressions, which evolved into the Guess Who, the most successful Canadian rock band of the 1960s. He left the Guess Who in July 1970, made a solo album, Axe, and then formed Brave Belt, which evolved by 1972 into Bachman-Turner Overdrive (BTO). He left BTO in April 1977, made a second solo album, Survivor (1978), and then launched a new band, Ironhorse, in 1979, but was back touring with the Guess Who in 1983 and then with BTO by 1984. Another solo album, Any Road, was released on Guitar Recordings in 1993. The live Every Song Tells a Story appeared in 2002 from True North, followed by JazzThing in 2004 from Maximum Jazz. The Bachman Cummings Songbook saw the light in 2006. Also in 2006, Bachman issued a collection of unreleased Bachman Cummings project songs (originally recorded in 1987) dubbed The Thunderbird Trax. In 2007, another jazz-flavored release (JazzThing II) was issued, along with the Bachman Cummings cover album Jukebox. A DVD document of Bachman's July 7, 2007, live performance at the Montreal Jazz Festival was issued in July of 2008. For the 2008 holidays, Bachman released an album of Christmas favorites (Takin' Care of Christmas) -- with the titular track being a reworked version of the BTO classic "Takin' Care of Business."
Artists: Randy Bachman Band
- Randy Bachman: Lead Guitar, Vocals
- Colin Arthur Wiebe: Keyboards, Guitar
- Mick Dalla-Vee: Bass
- Roge Belanger:Drums
Tracklist:
01. Chapter 1 [:06]
02. Prairie Town [6:56]
03. No Sugar Tonight/ New Mother Nature [6:30]
04. Undun [9:17]
05. Let It Ride [4:45]
06. These Eyes [7:10]
07. Laughing [5:58]
08. Four Wheel Drive [3:08]
09. No Time [3:27]
10. American Woman [5:40]
11. Hey You [3:37]
12. Looking Out for Number One [4:17]
13. You Ain't Seen Nothin Yet [5:18]
14. Takin Care of Business [9:14]
Bonus:
- Backstage Pass
- "Prairie Town" Fast Version
- "Prairie Town" Slow Version
Features:
- Direct Scene Access
- Interactive Menu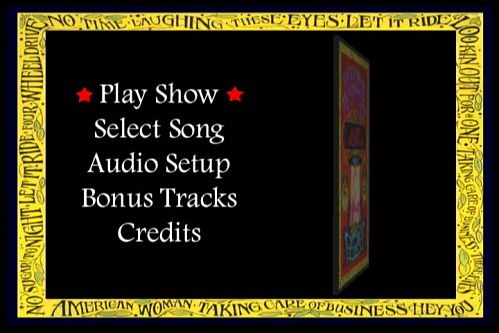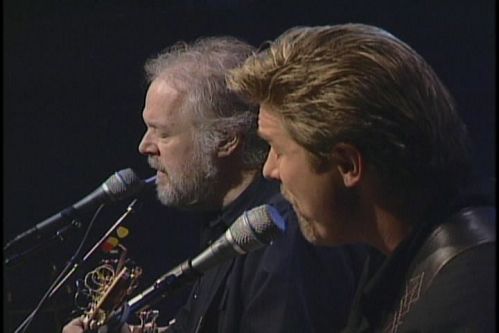 Zobacz inne moje newsy na
EXSite.pl
Informacje
Jeżeli chcesz skomentować artykuł musisz być zarejestrowany na stronie.