Witamy na EXSite.pl! Tutaj znajdziesz wszystko!
Darmowe filmy, darmowe gry, darmowe programy, darmowe mp3, albumy, szablony, tapety, style windows skins, darmowe filmy erotyczne, teledyski, eBooki, anime, darmowe seriale i wiele więcej... Wszystko za darmo!
Jazz Legends: Arturo Sandoval - Live At The Brewhouse Theatre (2004) DVD5
Jazz Legends: Arturo Sandoval - Live At The Brewhouse Theatre (2004) DVD5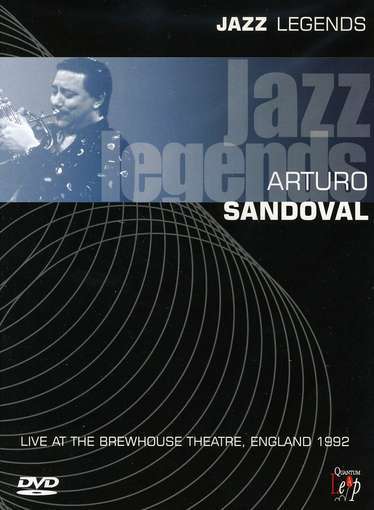 Video: NTSC, MPEG-2 at 5 974 Kbps, 720 x 480 (1.333) at 29.970 fps | Audio: AC-3 2 channels at 192 Kbps, 48.0 KHz
Genre: Jazz | Label: Quantum Leap | Copy: Untouched | Release Date: 15 Mar 2004 | Runtime: 48 min. | 4,19 GB
Live at the Brewhouse Theatre, England 1992Rarely does a musician master the arts of Jazz, Classical, and Latin music with such technique and purity as Arturo Sandoval. His struggles in Cuba have given him the energy and strength to accomplish and surpass his childhood dreams. Filled with a virtuoso capability, he desires nothing more than to share his gift with others who feel the same intense adoration for music. His keen technical trumpeting ability and specialty in high notes can be coupled with his piano compositions, as well as lyrical ballad improvisations. He who has had the opportunity to enjoy the diversity of Arturo's music, through his compositions from the most straight ahead Jazz, Latin Jazz or Classical, should recognize a prominent musician... one of the most brilliant and prolific of our time.
A blazing, technically flawless trumpeter from Cuba, Arturo Sandoval has been dazzling audiences all over the world with his supercharged tone and bop-flavored flurries way up in the trumpet's highest register. In slower numbers, he sports a golden, mellow tone on the fl?gelhorn, marked with a sure, subtle sense of swing. Apparently he is capable of playing anything, proving it more than once by tackling classical repertoire as well as jazz in the same concert, and he has enough curiosity to search far beyond his Cubop base for repertory. Yet he often lets his desire to please the crowd with high-note displays get in the way of musical values, and he has yet to make a great record that can stand with those trumpet giants that have preceded him.
The son of an auto mechanic, Sandoval took up the classical trumpet at 12 and was enrolled in the Cuban National School of the Arts at 15, studying with a Russian classical trumpeter. Early in the 1970s, he became one of the founding members of the Orquesta Cubana de Musica Moderna, which by 1973 had evolved into the Afro-Cuban, rock-influenced band Irakere. Sandoval met his idol Dizzy Gillespie in 1977, who promptly became a mentor and colleague, playing with Sandoval in concerts in Europe and Cuba and later featuring him in the United Nation Orchestra. After recording an album with David Amram, Havana/New York, and a couple of high-profile Irakere albums on Columbia, Sandoval left the group in 1981 to tour with his own band and record in Cuba. Occasionally, the Castro government would allow Sandoval to appear in various international jazz festivals and with orchestras like the BBC Symphony and Leningrad Philharmonic. Though he chafed under a regime that restricted his touring, Sandoval bided his time until he could get his wife and son out of Cuba, and only then, in July 1990 during a long European tour, did he defect at the American Embassy in Rome, settling in Florida.
Signing with GRP, Sandoval's first American album, appropriately titled Flight to Freedom, demonstrated his versatility in several idioms, and he toured with his own high-energy Afro-Cuban group in the 1990s. Hot House followed in 1998, and a year later he returned with Americana. L.A. Meetings appeared in spring 2001. For 2003's Trumpet Evolution, Sandoval selected material from his favorite horn players. Since that time, he has released a handful of recordings including Live at the Blue Note in 2005 and Arturo Sandoval & the Latin Jazz Orchestra and Rumba Palace, both in 2007. In 2010, Sandoval released his first album for the Concord Jazz imprint, a collection of ballads entitled Time for Love.
Tracklist:
1. Tunisia Blues [10:21]
2. Blues for Dizzy [15:01]
3. Nights in Tunisia [8:41]
4. I Remember Clifford [7:48]
5. Rene's Tune [7:48]
Extra:
- Biography
- Discography
- Quantum Leap Product Release Information
Features:
- Interactive Menu
- Direct Scene Access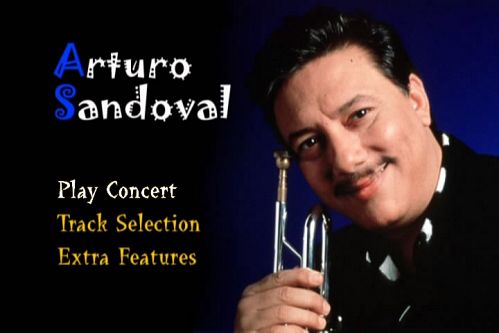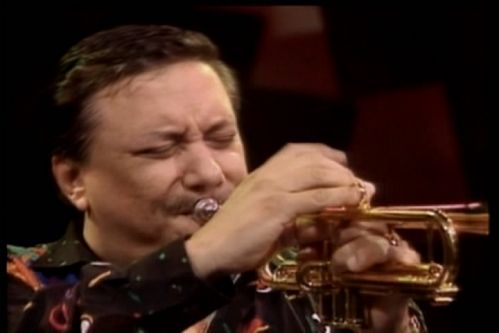 Zobacz inne moje newsy na
EXSite.pl
Informacje
Jeżeli chcesz skomentować artykuł musisz być zarejestrowany na stronie.