Witamy na EXSite.pl! Tutaj znajdziesz wszystko!
Darmowe filmy, darmowe gry, darmowe programy, darmowe mp3, albumy, szablony, tapety, style windows skins, darmowe filmy erotyczne, teledyski, eBooki, anime, darmowe seriale i wiele więcej... Wszystko za darmo!
Harry Manx: Wild About Harry - Live At the Basement (2007) DVD5
Dodał: rgajowy 20 Marzec 2013 23:52
Harry Manx: Wild About Harry - Live At the Basement (2007) DVD5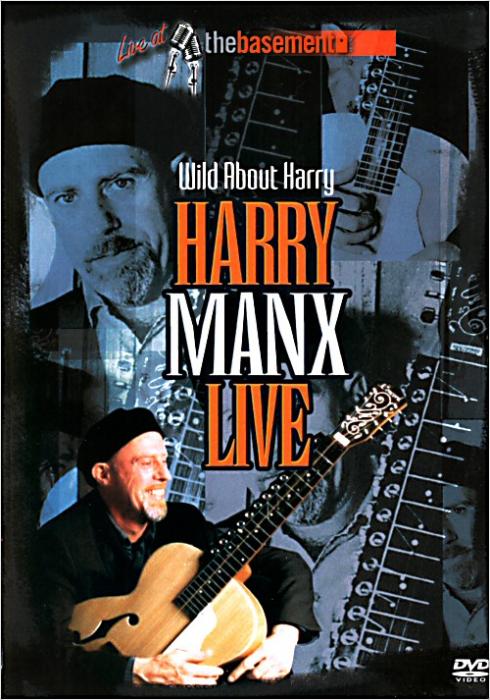 Video: NTSC, MPEG-2 at 5 100 Kbps, 720 x 480 (1.333) at 29.970 fps | Audio: AC-3 6 channels at 448 Kbps, 48.0 KHz
Genre: Blues | Label: Dog My Cat Records | Copy: Untouched | Release Date: 9 Jan 2007 | Runtime: 105 min. | 4,16 GB
Multi-instrumentalist and composer Harry Manx has been described as an essential link between the music of the East and the music of the West. He fuses traditional blues with classic Indian ragas to create a distinctive sound. Manx, primarily a guitarist, who also plays harmonica and banjo, was born on the Isle of Mann and moved with his family to Canada. He left home in his teens to live in Europe, Japan, India and Brazil, carefully perfecting his compelling live show on streets and in cafes and bars before later breaking out to music festivals. Blues music capture his attention when he was still in his teens and he did some roadie work for Willie Dixon, John Hammond and others. He hit the road hard in Europe, booking himself wherever and whenever he could, as a solo act playing banjo, harmonica and guitar.
He moved to Japan and spent the latter half of the 1980's performing there. In Japan, he discovered the music of Vishwa Mohan Bhatt and left Japan for India. In 1992, he introduced himself to Bhatt and then spent the next five years under his tutelage, learning to play Bhatt's creation, the 20-string mohan veena. The apex of his time as Bhatt's apprentice came about with a concert for several thousand people at the Taj Mahal. At that time, Bhatt was well known in India, but several years later, he'd be discovered by some American audiences with his 1994 Grammy Award winning recording with Ry Cooder, "Meeting By the River." The only other musician to have mastered the complex Mohan veena was the late Beatle, George Harrison.
Manx, based in Canada for the last dozen years, traveled from India to his wife's home country, Brazil, and played his unique blend of American and Indian "blues" music in the bars and cafes around Sao Paulo. He returned to Canada in 2000 and quickly recorded a demo, which became his debut album for Northern Blues Music, "Dog My Cat." After hearing Manx perform at a conference of the North American Folk Music and Dance Alliance executives at Northern Blues Music signed Manx, releasing "Dog My Cat." Manx's debut album was immediately recognized by cognoscenti in Toronto's blues scene, and he was nominated for two Maple Blues Awards, for "Best Acoustic Act" and "Best Recording" in 2001. Manx quickly followed up with his 2002 release for Northern Blues Music, "Wise and Otherwise," which he recorded in the space of a day. Manx's sophomore effort won a Canadian Independent Music Award for "Blues Album of the Year" and drew him critical praise comparing his stylings with those of Kelly Joe Phelps and Ry Cooder. In 2003, he released "Jubilee" with Northern Blues Music, a collaboration with sought-after recording session maven Kevin Breit. Since his emergence in 2001 to an international touring base [ via his releases with Northern Blues Music ] in Canada, the U.S. and Europe, Manx has been nominated for numerous Juno and Maple Blues Awards.
Since 2001, Manx, an engaging musician and vocalist, has released "Road Ragas" [2003,] "West Eats Meet" on his own label in 2004, and "Mantras for Madmen" in 2005. In the spring of 2007, he released "In Good We Trust" another excellent collaboration with Kevin Breit, for the highly regarded Stony Plain Records.
Manx continues to tour around Canada, Europe, South America and the U.S. His live shows have been described as captivating and engaging, as he plays guitar, lap steel, harmonica, banjo and the Indian Mohan Veena. In a biography accompanying one of his releases, Manx says: "The live performances have become the most exciting part of the music business for me. And it's not only the playing; it's all the other magic that happens between myself and the audience. My goal has always been to draw the audience as deep as possible into the music."[/quote]
Tracklist:
01. Only Then Will Your House Be Blessed [3:17]
02. Bring That Thing [6:17]
03. Take This Hammer [3:33]
04. Don't Forget to Miss Me [4:03]
05. Crazy Love [6:18]
06. Death Have Mercy [4:57]
07. Brick and Stone [4:15]
08. Baby Please Don't Go [3:34]
09. Coat of Mail [5:52]
10. Reuben's Train [5:06]
11. Voodoo Child [3:41]
12. A Little Cruel [5:00]
13. Sitting on Top of the World [4:03]
14. Weary and You Run [6:00]
15. Foxy Lady [4:38]
16. Lay Down My Worries [6:28]
17. Can't Be Satisified [5:09]
18. Good Time Charlie's Got the Blues [6:15]
Bonus Footage:
- Documentary
- Crazy Love (In Studio)
- Only Then Will Your House Be Blessed (In Studio)
Features:
- Direct Scene Access
- Interactive Menu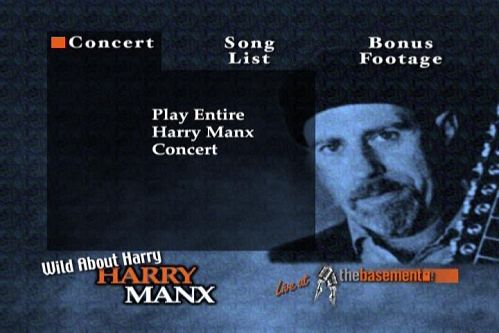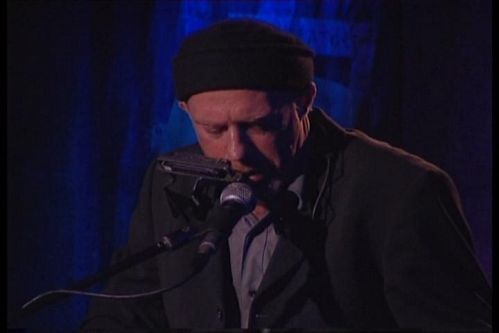 Zobacz inne moje newsy na
EXSite.pl
Informacje
Jeżeli chcesz skomentować artykuł musisz być zarejestrowany na stronie.