Witamy na EXSite.pl! Tutaj znajdziesz wszystko!
Darmowe filmy, darmowe gry, darmowe programy, darmowe mp3, albumy, szablony, tapety, style windows skins, darmowe filmy erotyczne, teledyski, eBooki, anime, darmowe seriale i wiele więcej... Wszystko za darmo!
Eric Dolphy: In Europe 1961-1964 (2006) DVD5
Dodał: rgajowy 20 Kwiecień 2013 22:59
Eric Dolphy: In Europe 1961-1964 (2006) DVD5
Video: NTSC, MPEG-2 at 4 808 Kbps, 720 x 480 (1.333) at 29.970 fps | Audio: PCM 2 channels at 1 536 Kbps, 48.0 KHz
Genre: Jazz | Label: Improv-Jazz | Copy: Untouched | Release Date: 24 May 2006 | Runtime: 77 min. | 3,89 GB
This is an important release for Dolphy fans and jazz lovers in general, as it contains two of the rare occasions in which Eric Dolphy was captured on film. All of the footage presented here features pristine image and sound quality. The first clip was shot for a TV performance given by Eric's quintet in Berlin in 1961, the same year he participated in a series of performances as a member of John Coltrane's quartet.
Dolphy's quintet was to be the main attraction, however, the organizers were afraid of the audience's potential response to Dolphy's 'advanced' jazz, and decided to open the show with a couple of traditional acts (English jazzman Humphrey Littleton and singer Billie Poole).
Dolphy's performance was limited to a relatively short final segment. His complete show is here including a poignant and free reading of Billie Holiday's 'God Bless' the Child,' which he plays unaccompanied. The second part of the DVD presents a complete concert by the Charles Mingus Sextet. featuring Dolphy. This performance is pure joy, beginning with Mingus' extravagent behavoir on stage (acting sometimes as if the show was nothing more that a rehearsal, and taking a bow with his coat on and his suitcase in one hand when the concert ended). The material here consists of a mixture of different jazz styles, from the early ragtime (you will not want to miss Byard's solo on 'Take the "A" Train') to the most advanced free jazz.
Although Mingus presents 'Ow!' as a Charlie Parker tune, it is actually a Dizzy Gillespie composition. However, it is played here as an homage to Charlie Parker. In sum, a superb performance which leaves us wanting for more, but as you'll see, Mr. Mingus is stubborn and never drops his suitcase once he picks it up! The Oslo concert was filmed on April 12, 1964. It is sad to remember that Eric Dolphy dies in Berlin from undiagnosed diabetes on June 29 of that same year.
Artists:Eric Dolphy Quintet
- Eric Dolphy: Alto Sax
- Benny Bailey: Trumpet
- Pepsy Auer: Piano
- George Joyner: Bass
- Buster Smith: Drums
Charles Mingus Sextet (guest)
- Charles Mingus: Bass
- Dannie Richmond: Drums
- Eric Dolphy: Alto Sax, Clarinet
- Clifford Jordan: Keyboards
- Johnny Coles: Trumpet
- Jaki Byard: Piano
Tracklist:
Messenhalle, Berlin, August 30, 1961
01. Geewee [Eric Dolphy Quintet]
02. God Bless the Child [Eric Dolphy Quintet]
03. Blues in the Closet [Eric Dolphy Quintet]
04. Blues Improvisation [Eric Dolphy Quintet]
University Aula, Oslo, Norway, April 12, 1964
01. So Long Eric [Charles Mingus Sextet]
02. Orange was the Colour of her Dress, then Blue Silk [Charles Mingus Sextet]
03. Ow! [Charles Mingus Sextet]
04. Take the A Train [Charles Mingus Sextet]
Features:
- Direct Scene Access
- Interactive Menu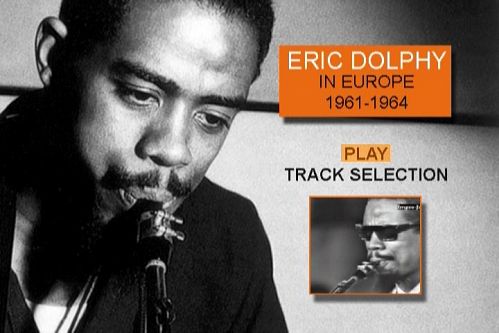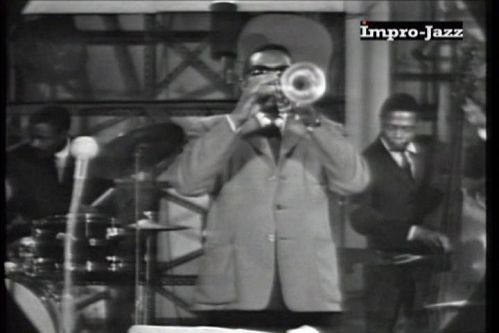 Zobacz inne moje newsy na
EXSite.pl
Informacje
Jeżeli chcesz skomentować artykuł musisz być zarejestrowany na stronie.