Witamy na EXSite.pl! Tutaj znajdziesz wszystko!
Darmowe filmy, darmowe gry, darmowe programy, darmowe mp3, albumy, szablony, tapety, style windows skins, darmowe filmy erotyczne, teledyski, eBooki, anime, darmowe seriale i wiele więcej... Wszystko za darmo!
Bill Bruford - Rock Goes To College (2006) DVD5
Dodał: rgajowy 20 Kwiecień 2013 23:41
Bill Bruford - Rock Goes To College (2006) DVD5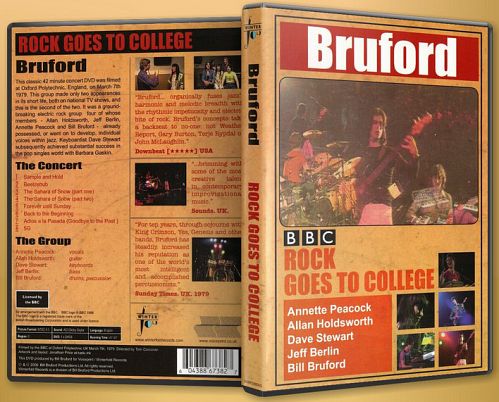 Video: NTSC, MPEG-2 at 5 004 Kbps, 720 x 480 (1.333) at 29.970 fps | Audio: AC-3 2 channels at 192 Kbps, 48.0 KHz
Genre: Rock, Jazz | Label: Voiceprint | Copy: Untouched | Release Date: 25 Sep 2006 | Runtime: 42 min. | 1,58 GB
Bill Bruford's career is like his drumming sound inimitable. Known for his ringing metal snare drum, crisp cymbal work, and knack for complex time signatures, a young Bruford came to prominence in the late '60s with Yes. The drummer completed his British art rock trilogy by briefly joining Genesis in the 1970s and spending a quarter-century with King Crimson through the late '90s. In between King Crimson dates, Bruford led a dazzling self-titled jazz fusion solo band from 1978 to 1980. Featuring guitarist Allan Holdsworth (replaced after two albums by "the unknown" John Clark), bassist Jeff Berlin, and keyboardist Dave Stewart, the group issued four albums: Feels Good to Me (1978), One of a Kind (1979), The Bruford Tapes (1980), and Gradually Going Tornado (1980). And even as he led his visionary jazz band Bill Bruford's Earthworks, he maintained a career as a session drummer (with artists like guitarists Al DiMeola and David Torn, bassist Jamaaladeen Tacuma, and keyboardist Patrick Moraz).
During one of King Crimson leader Robert Fripp's several lineup-shifting hiatuses in Bruford's 1972-1997 tenure, the drummer formed his self-titled Earthworks band in 1986. On the group's 1987 Earthworks debut album, Bruford often used electric Simmons drums to contrast acoustic horn players Iain Ballamy and Django Bates and upright bassist Mick Hutton, achieving the opposite of the standard lineup where drums are the only acoustic instrument. Subsequent releases like 1989's Dig? and 1991's All Heaven Broke Loose continued this forward-thinking trend, blending acoustic and electric instrumentation and jazz ideology with classical undertones. But by 1993's live Stamping Ground, Bruford had replaced Hutton with electric/acoustic bassist Tim Harries and was using keyboard-pitched electric chordal drums, the combined result being a more muscular and fuller sound.
Bruford continued recording and touring with King Crimson through 1997, releasing the Earthworks compilation Heavenly Bodies just as he quit the venerable rock band with which he'd had his longest tenure. It would prove to be a transitional year, as Bruford recorded a jazz chamber trio solo CD called If Summer Had Its Ghosts with legendary jazz figures Ralph Towner (guitar/piano) and Eddie Gomez (acoustic bass). Between explorative electric recordings with bassist and fellow King Crimson alum Tony Levin, Bruford kept Earthworks closer to the chamber jazz mode on the 1999 CD A Part, and Yet Apart. Likewise, the lineup of Bruford, saxophonist Patrick Clahar, pianist Steve Hamilton, and bassist Mark Hodgson started the new millennium with the 2001 CD The Sound of Surprise, an outstanding blend of jazz tradition and forward-thinking transition. This lineup was also responsible for the 2002 live album Footloose and Fancy Free and Footloose in New York City, a live DVD released the following year.
Reedman Tim Garland later replaced Clahar, and the band went on to release the live album Random Acts of Happiness in 2004. Recorded at New York City's Iridium jazz club, 2006's Earthworks Underground Orchestra was not an album by the Earthworks band per se, but rather an exploration of Earthworks repertoire performed by Bruford along with Garland and a New York version of the latter's Underground Orchestra (and including appearances by trombonist Robin Eubanks on two tracks). During Earthworks' last several years, the group underwent additional personnel changes and toured in the U.K., Europe, and Asia, and also appeared in New York City. Earthworks' final show took place in the summer of 2008 at Ronnie Scott's in London, and at the start of the following year Bruford announced a formal end to the group as well as his own retirement from public performances.
Artists:
- Allan Holdsworth / guitars
- Bill Bruford / drums
- Jeff Berlin / bass
- Dave Stewart / keyboards
- Annette Peacock / vocals
Tracklist:
1. Sample And Hold
2. Beelzebub
3. Sahara Of Snow (Part One)
4. Sahara Of Snow (Part Two)
5. Forever Until Sunday
6. Forever Until Sunday
7. Back To The Beginning
8. Adios A La Pasada (Goodbye To The Past)
9. 5G
Features:
- Direct Scene Access
- Interactive Menu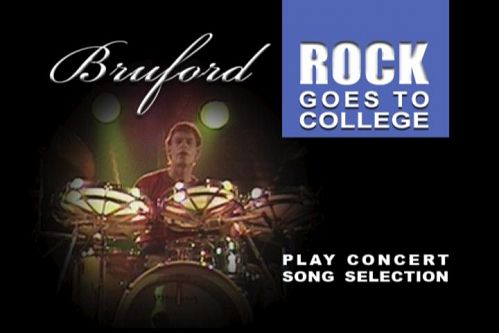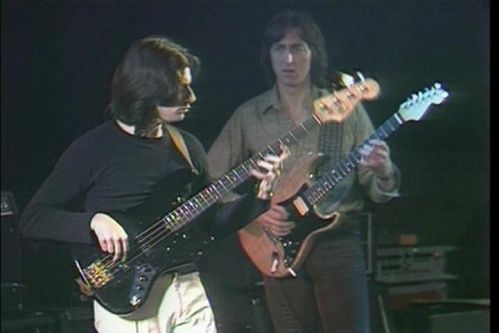 Zobacz inne moje newsy na
EXSite.pl
Informacje
Jeżeli chcesz skomentować artykuł musisz być zarejestrowany na stronie.