Witamy na EXSite.pl! Tutaj znajdziesz wszystko!
Darmowe filmy, darmowe gry, darmowe programy, darmowe mp3, albumy, szablony, tapety, style windows skins, darmowe filmy erotyczne, teledyski, eBooki, anime, darmowe seriale i wiele więcej... Wszystko za darmo!
Grayson Capps - Live At The Paradiso (2009) DVD5
Grayson Capps - Live At The Paradiso (2009) DVD5
Video: NTSC, MPEG-2 at 5 199 Kbps, 720 x 480 (1.333) at 29.970 fps | Audio: AC-3 2 channels at 192 Kbps, 48.0 KHz
Genre: Blues, Rock | Label: Hyena | Copy: Untouched | Release Date: 8 Dec 2009 | Runtime: 105 min. | 4,02 GB
A literate and impassioned songwriter whose song characters are often caught barely hanging on at the edges of American life, Grayson Capps is a bit like a New Orleans version of Tom Waits, albeit more of a roots rocker in actual musical execution. Capps was born April 17, 1967, in Opelika, Alabama, the son of a Baptist preacher and an Auburn University student. After his birth, both of his parents ended up being teachers in Brewton, Alabama. They moved to Fairhope, Alabama when Capps was in the seventh grade, and it was there that he developed a lifelong fascination with theater, eventually earning a partial scholarship to Tulane University in New Orleans to study acting, graduating with a B.F.A. in 1989. But acting wasn't the only thing Capps studied at Tulane. He also learned to play guitar and joined a band called the House Levellers, who specialized in what the band called "thrash folk." The group signed with Tipitina's Records in 1990 when Capps was barely 21 years old, and following a whirlwind and musically quite successful year, Capps left the band, choosing to remain and make his home in New Orleans.
He started a new band with John Lawrence called Stavin' Chain and they signed with Thomas Ruf's Germany-based Ruf Records in 1998, releasing a single album, simply called Stavin' Chain, in 1999, before disbanding. Capps met Shainee Gabel, a young director who was filming a documentary called Anthem, and she ended up using several of his songs in the finished film. Capps had told Gabel about an unpublished novel his father, Everett Capps, had written, and once Gabel read it she knew she had to film it. She wrote a screenplay and the end result was the 2004 film A Love Song for Bobby Long, which featured Capps in a bit part and also used four of his songs as part of the soundtrack. The regionally released Grayson Capps album appeared in 2005 on Hyena Records followed by a solo debut proper, If You Knew My Mind, later that same year.
During this time Capps continued to make his home in New Orleans, but the Katrina disaster at summer's close in 2005 forced him to leave the city for Nashville. A second solo project, Wail & Ride, also on Hyena, came out in 2006. Ruf Records re-released Stavin' Chain in 2007, and another Hyena release, Rott 'n' Roll, appeared in 2008. After a couple of years in Nashville, Capps formed a new band called the Lost Cause Minstrels, made up of a crack group of Gulf Coast musicians, and began recording an album of the same name. Midway through, he decided to return to his home state of Alabama, where he, the band, and co-producer and partner Trina Shoemaker finished it. The Lost Cause Minstrels was released on Royal Potato Family Records in June of 2011.
Tracklist:
01. Back to the Country
02. Jukebox
03. Give It To Me
04. I See You
05. Fear Fruit Bearing Trees
06. Cry Me One Tear
07. Pop's Pond
08. If You Knew My Mind
09. Waterhole Branch
10. Mercy
11. Guitar
12. Barbara Allen
13. Love Song For Bobby Long
14. Arrowhead
15. Buckshot
16. Dawson's Story
17. Get Back Up
18. Ike
19. New Orleans Waltz
20. Lorraine's Song
21. Big Ole Woman
22. Washboard Lisa
23. Fox on the Run
24. Poison
25. Graveyard
26. Gotta Go
Features:
- Direct Scene Access
- Interactive Menu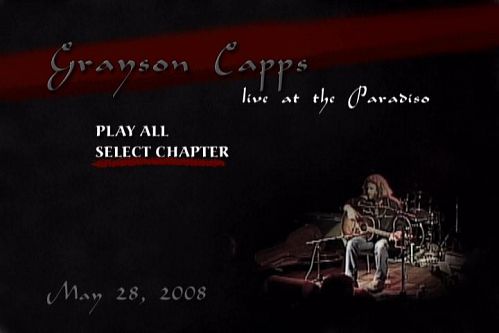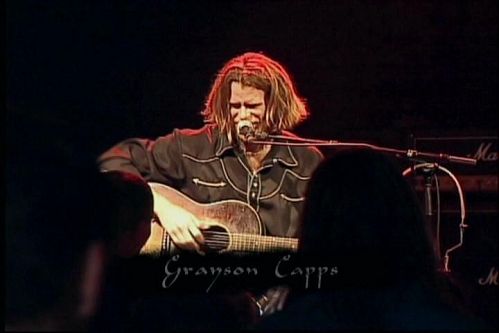 Zobacz inne moje newsy na
EXSite.pl
Informacje
Jeżeli chcesz skomentować artykuł musisz być zarejestrowany na stronie.