Witamy na EXSite.pl! Tutaj znajdziesz wszystko!
Darmowe filmy, darmowe gry, darmowe programy, darmowe mp3, albumy, szablony, tapety, style windows skins, darmowe filmy erotyczne, teledyski, eBooki, anime, darmowe seriale i wiele więcej... Wszystko za darmo!
Average White Band - Live At Montreux 1977 (2005) DVD9
Average White Band - Live At Montreux 1977 (2005) DVD9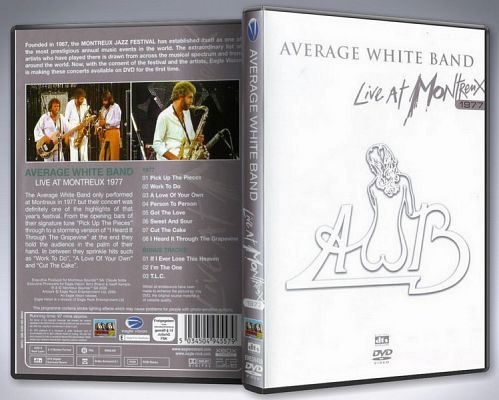 Video: PAL, MPEG-2 at 5 468 Kbps, 720 x 576 (1.333) at 25.000 fps | Audio: AC-3 6ch. at 448 Kbps, DTS 6ch. at 755 Kbps, PCM 2ch. at 1 536 Kbps
Genre: R&B | Label: Eagle Rock | Copy: Untouched | Release Date: 9 Jun 2005 | Runtime: 97 min. | 5,77 GB
With a unique sound drawing from early funk and Motown sounds, Average White Band might be one of the most inaccurately named bands in history (especially considering both their percussionists are black). Hailing from Scotland, Average White Band's fast songs sound like the Funky Meters and their slow songs sound like old Motown. While they wear their inspirations on their sleeves, they still managed to develope a very unique sound, laying down some really great funk grooves. This performance at the Montreux Jazz festival in 1977 comes shortly after their best known albums, and contains quite a few of their biggest hits. Admittedly, Average White Band isn't the most poetic of songwriting teams, even in the soul and funk genres. This shows most in their ballads, which all feature the oozing, gooey clich?-laden lyrics we've all come to expect from such bands. Since this performance came late in the '70s, some of the falsetto disco style was creeping into their sound. "A Love of Your Own" and "Person to Person" sound quite dated now, unless you're one of the three people who refuse to acknowledge the death of disco. In case there is still any doubt as to when the performance takes place, the stage lighting utilizes garish purples and oranges, the members of the band wear white polyester suits, and the camera occasionally pans over an audience full of afro-perms and bad mustaches.
Average White Band really shines during their fast-paced instrumental pieces. "Pick Up the Pieces" still rocks, and "Cut the Cake" is a slick monster of a track, with an infectious horn riff. It's here that they introduce each member of the band, building up the groove from its drum base. In these songs, the lyrics can become another layer of the catchy funk grooves. The band closes its set with an extended, soulful cover of "I Heard it Through the Grapevine." There are three bonus tracks as well, and they are a solid addition to the disc. They almost have a fusion tone at times, which probably fit well into a jazz festival of the period.
Fortunately, Eagle Rock Entertainment has worked hard to bring the concert to DVD with the best transfer possible. It is almost 30 years old now, and the video transfer shows it. Presented in full frame, the image is fuzzy and the vivid colors often bleed and lose focus. That hardly matters, though, since this is a concert DVD. The sound transfer is far more important, and has been better restored. There are three audio options here. There is a beefy Linear PCM track, with decent separation, clarity, and bass response. There is also a Dolby 5.1 track, which adds some depth and tightness. The real winner, though, is the DTS track, which adds some additional punch in the bottom end. It doesn't sound brand new, but it's fantastic considering the age and condition of the source. Watching this concert, it's obvious that the members of Average White Band love their music and love performing. They are having a blast, and it shows as the grooves grow and shift as they communicate together on stage. They keep things tight throughout, but it's a bit loose and fluid at the same time. If you are a fan of the band, this is a concert you don't want to miss.
Average White Band? I don't think so. Although this concert isn't likely to win them any new fans, people who enjoy funk will be glad to add this to their collections.
Artists: Average White Band
- Alan Gorrie: Vocals, Bass
- Roger Ball: Keyboards, Sax
- Malcolm Duncan: Sax
- Steve Ferrone: Drums
- Onnie McIntyre: Vocals, Rhythm Guitar
- Hamish Stuart: Vocals, Guitar
Tracklist:
1. Pick up the Pieces [7:03]
2. Work to Do [6:27]
3. A Love of Your Own [5:19]
4. Person to Person [5:35]
5. Got the Love [6:11]
6. Sweet and Sour [5:22]
7. Cut the Cake [15:24]
8. I Heard It Through the Grapevine [12:50]
Bonus Tracks:
1. If I Ever Lose This Heaven
2. I'm The One
3. T.L.C.
Features:
- Direct Scene Access
- Interactive Menu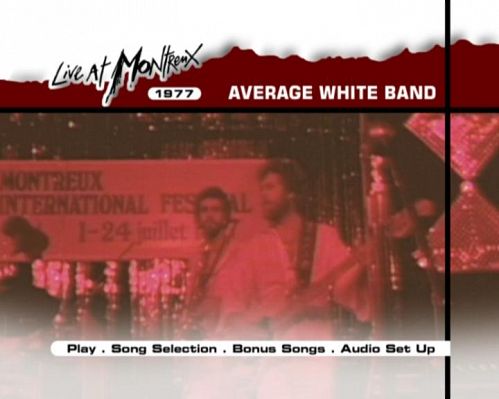 Zobacz inne moje newsy na
EXSite.pl
Informacje
Jeżeli chcesz skomentować artykuł musisz być zarejestrowany na stronie.