Witamy na EXSite.pl! Tutaj znajdziesz wszystko!
Darmowe filmy, darmowe gry, darmowe programy, darmowe mp3, albumy, szablony, tapety, style windows skins, darmowe filmy erotyczne, teledyski, eBooki, anime, darmowe seriale i wiele więcej... Wszystko za darmo!
Candye Kane - In Concert (2012) DVD5
Candye Kane - In Concert (2012) DVD5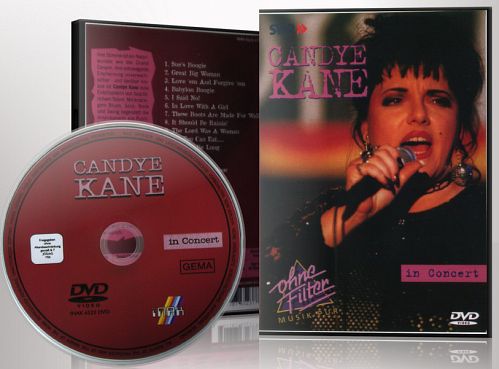 Video: NTSC, MPEG-2 at 5 459 Kbps, 720 x 480 (1.333) at 29.970 fps | Audio: AC-3 6ch. at 448 Kbps, PCM 2ch. at 1 536 Kbps
Genre: Blues | Label: Inakustiks | Copy: Untouched | Release Date: 25 May 2012 | Runtime: 60 min. | 4,36 GB
Subtitles: French, Italian, Portuguese, Spanish
Los Angeles native Candye Kane sings a sassy and showbiz-savvy blend of blues and soul that takes no prisoners of any persuasion. Kane has been a lot of things in her life, from a mother and serious student to a pinup girl and actress (both on-stage and in risqu? movies), and she even did a stint as a serious, full-tilt punk rocker. She'd be just another fringe player in L.A. except for two things she can sing like nobody's business and she has a sexy, intelligent, and passionate musical vision to match her voice.
Born November 13, 1965 in Ventura, California, Kane spent her childhood, a difficult one by her own account, in the Los Angeles suburb of Highland Park, and music and theater were her passion and saving graces. A pregnancy at 17 put her in financial trouble and she turned to stripping to pay the bills, eventually appearing in dozens of videos with titles like Bra Breakers and Big Busty. After a brief stint in USC's junior opera program in 1976, she did a left turn into punk rock, starting several country-punk bands in the early '80s, eventually coming to the attention of CBS/Epic, who signed her to a developmental deal in 1985. The label figured they had a country singer on their hands, but dropped Kane when her stripper past surfaced, although not before a debut album, A Town South of Bakersfield, was released in 1986. Kane moved on, relocated to San Diego, married, had another child, and attended Palomar Community College, where she majored in women's studies. She also worked hard on her songwriting, and after discovering the recordings of classic women blues singers like Bessie Smith, Etta James, Big Mama Thornton, and Big Maybelle, she also began to form a vision of how she wanted to proceed as a singer and musician.
Kane self-released Burlesque Swing in 1991, and a year later in 1992 she signed with Antone's Records, which resulted in a pair of albums, 1994's Home Cookin' and 1995's Knockout. Moving to Discovery Records, Kane released Diva la Grande in 1997. Swango appeared from Sire/London a year later in 1998, followed by the impressive The Toughest Girl Alive on Rounder/Bullseye in 2000. Three albums with the German label Ruf Records, Whole Lotta Love (2003), White Trash Girl (2005), and Guitar'd and Feathered (2007), came next. In 2009 Kane signed with Delta Groove Records, and Superhero appeared from the imprint that same year. With her musical vision now firmly developed, Kane released a second album on Delta Groove, the very impressive Sister Vagabond, a searing set of blues and soul pieces, in 2011.
Tracklist:
01. Sue's Boogie [3:00]
02. Great Big Woman [5:45]
03. Love 'Em and Forgive 'Em [4:38]
04. Babylon Boogie [4:04]
05. I Said No! [4:30]
06. In Love With a Girl [3:11]
07. These Boots Are Made for Walkin' [4:26]
08. It Should Be Rainin' [6:56]
09. The Lord Was a Woman [4:59]
10. All You Can Eat... [10:44]
11. It Won't Be Long [4:45]
Features:
- Direct Scene Access
- Interactive Menu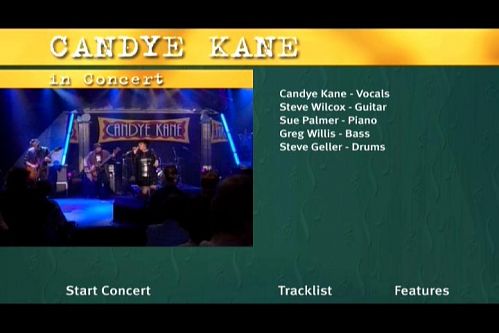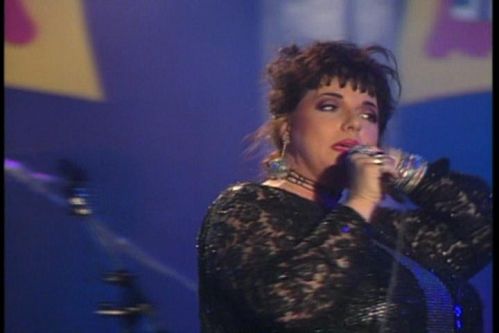 Zobacz inne moje newsy na
EXSite.pl
Informacje
Jeżeli chcesz skomentować artykuł musisz być zarejestrowany na stronie.