Witamy na EXSite.pl! Tutaj znajdziesz wszystko!
Darmowe filmy, darmowe gry, darmowe programy, darmowe mp3, albumy, szablony, tapety, style windows skins, darmowe filmy erotyczne, teledyski, eBooki, anime, darmowe seriale i wiele więcej... Wszystko za darmo!
Shakatak - Live At The Playhouse (2005) DVD5
Shakatak - Live At The Playhouse (2005) DVD5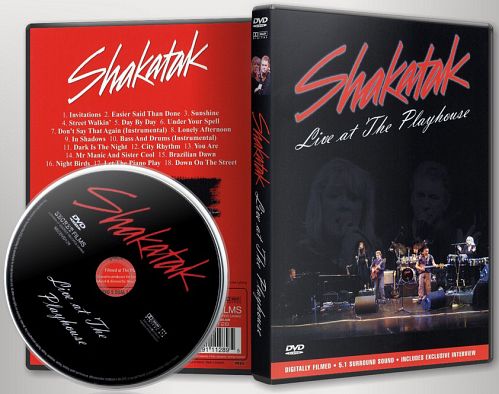 Video: PAL, MPEG-2 at 4 425 Kbps, 720 x 576 (1.333) at 25.000 fps | Audio: AC-3 6 channels at 384 Kbps, 48.0 KHz
Genre: Jazz, Funk | Label: Snapper Music | Copy: Untouched | Release Date: 22 Aug 2005 | Runtime: 144 min. | 4,06 GB
Shakatak have enjoyed a level of success and a career longevity rarely paralleled in contemporary popular music - but then they are a particularly unusual group. Because of the nature of the music, their fan base is one that is very far reaching while always retaining it's 'underground' element.This paradox sees the band, who are known primarily as serious jazz-funk musicians, enjoying both high 'cult' status and instant recognition as a household name.Having garnered massive commercial acheivements in the UK, Shakatak went on to score unprecedented success in Japan, and then throughout the world. Their music simply refuses to be categorised.In the early 80's they were the first group to successfully fuse the elements of jazz, latin and funk into popular music on their debut album 'Drivin' Hard', and they went on to acheive the perfect blend of these influences with the classic track 'Nightbirds' from the album of the same name. On this specially filmed live concert in front of an invited audience of Shak-fans, the 'Nightbirds' track is extended into a long jam session while still keeping it's essential character. The follow up album 'Invitations' is represented here with the title track kicking off the show, leading to a string of vibrant versions of the early hit songs including 'Easier Said Than Done', Day By Day' and 'Street Walkin', as well as one of the newer songs 'Sunshine'.The up-tempo 'Don't Say That Again' turns the Epsom Playhouse Theatre into a Rio De Janiro night club, as the band storm through this latin fire-cracker, and then the beautiful ballad 'Lonely Afternoon'is exquisitly performed by lead singer Jill Saward, leading intoBill Sharpe's piano solo of quiet reflection.George Anderson's thunderous bass guitar announces the arrival of the second half of the concert, and he is soon joined by drummer Roger Odell as they kick into a groove which demonstrates the strong under-pining of all of Shakatak's music.So here is the cool musicianship, the sophisticated harmonies, the rhythms that just won't stop, the songs that over a twenty year period have been in the background of our day to day lives, but also it's plain to see that as a live band Shakatak have few equals. The 'serious' side of the band is left behind in the recording studios, and on stage the energy, the communication, and above all, the sheer joy of making music together, comes bounding overthe footlights straight into the cameras and the faces of the audience.So. ..sit back, relax, and enjoy the experience of Shakatak live in themoment.
Artists: Shakatak
- Jill Saward: Vocals
- Keith Winter: Guitar
- Bill Sharpe: Keyboards
- George Anderson: Bass
- Roger Odell: Drums
Tracklist:
01. Invitations [5:59]
02. Easier Said Than Done [5:19]
03. Sunshine [4:33]
04. Street Walking [4:58]
05. Day by Day [5:42]
06. Under Your Spell [3:49]
07. Don't Day That Again [5:03]
08. Lonely Afternoon [5:07]
09. In Shadows [2:44]
10. Bass and Drums [3:05]
11. Dark Is the Night [5:44]
12. City Rhythm [4:22]
13. You Are [4:27]
14. Mr Manic and Sister Cool [5:18]
15. Brazilian Dawn [6:30]
16. Night Birds [16:17]
17. Let the Piano Play [5:15]
18. Down on the Street [6:52]
Extra:
- Interview
- Soundcheck
Features:
- Direct Scene Access
- Interactive Menu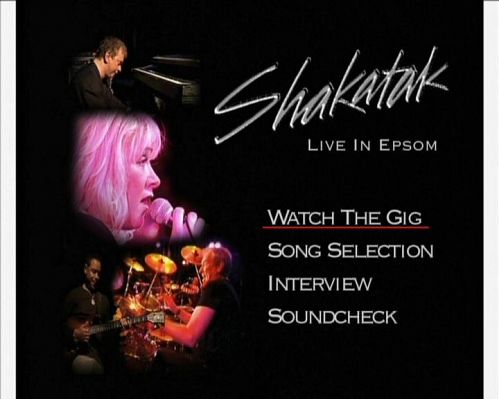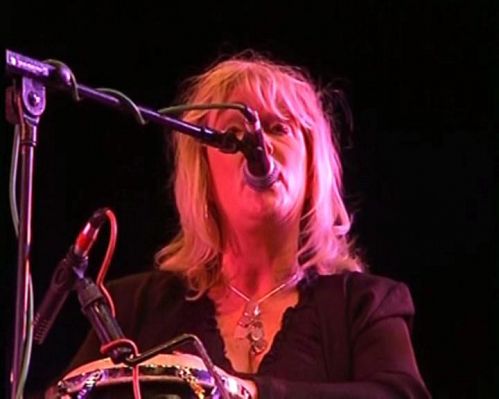 Zobacz inne moje newsy na
EXSite.pl
Informacje
Jeżeli chcesz skomentować artykuł musisz być zarejestrowany na stronie.