Witamy na EXSite.pl! Tutaj znajdziesz wszystko!
Darmowe filmy, darmowe gry, darmowe programy, darmowe mp3, albumy, szablony, tapety, style windows skins, darmowe filmy erotyczne, teledyski, eBooki, anime, darmowe seriale i wiele więcej... Wszystko za darmo!
Bee Gees - In Our Own Time (2010) DVD9
Dodał: rgajowy 1 Czerwiec 2013 08:57
Bee Gees - In Our Own Time (2010) DVD9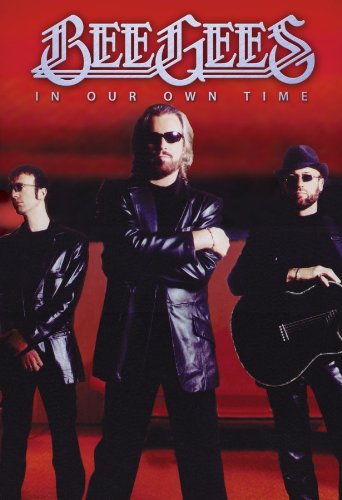 Video: PAL, MPEG-2 at 7 175 Kbps, 720 x 576 (1.778) at 25.000 fps | Audio: AC-3 2ch. at 192 Kbps, AC-3 6ch. at 448 Kbps, DTS 6ch. at 755 Kbps
Genre: Rock | Label: Eagle Rock | Copy: Untouched | Release Date: 15 Nov 2010 | Runtime: 116 min. | 7,16 GB
Subtitles: Italian, English, German, Spanish, French, Dutch, Portuguese
Bee Gees: In Our Own Time is a very good documentary about The Bee Gees, one of the most famous bands of the 1970s with their indelible fashions and unmistakable falsetto voices. In fact, it may be said that the band is almost the epitome of the '70s—the beards, the gold medallions and the leisure suits are all a time capsule of a disco era gone by. Fans of the group will eat up this newly produced film directed by Martyn Atkins (who has directed concert and videos for such groups as Sheryl Crow, Tom Petty and the Heartbreakers and Eric Clapton). Those of us with less of an interest may start to look at our watches close to the foury-five minute mark (at least I know I did). This doesn't mean The Bee Gees: In Our Own Time is a bad movie; it just means it's been made for a specific audience in mind.
The Bee Gees: In Our Own Time sports footage from the early days of the band (brothers Barry, Robin and Maurice) and a ton more archival footage of concerts, home movies and interviews. This documentary truly covers a lot of material and includes a heavy dose of music for fans to drool over (if you 'drool over' guys with lots of hair on their chests and styles that would make Barbara Streisand envious).
The brothers spend a good deal of time discussing the death of their brother, the late Andy Gibb (who passed away at 30 in 1988), as well as Maurice (who died of a 'twisted intestine' in 2003), and how their passing affected them. These are the moments in the film that drew me in as a viewer—fragile, tender and amusing (they share some funny stories about each other). For a while the Bee Gees decided not to tour anymore under the band's name after Maurice's death, but decided to honor their brothers by picking up and going back on the road (and into the studio). Fans were certainly happy that they decided to soldier onward with their music.
As a non-fan, this documentary half held my attention. It's a tough film to review because for fans of the group, I'm sure there is a wealth of info here that will draw them into their story and flesh out their background. I'm a pretty big Springsteen fan, but have seen that glazed over look friends and family give me when they hear me talk about Bruce and his music. To that end, The Bee Gees: In Our Own Time is really a film made for fans who can appreciate what Atkins has to present (and really, who doesn't start toe-tapping once the first few beats of "Staying Alive" start blaring through a party's stereo system?). Even if you aren't a diehard Bee Gees superfan, the film is a fine historical record of their music and the 1970s.
I can recommend this disc to fans of Barry, Maurice and Robin, but it's really only a rental for those who aren't into the bell bottoms and jump suits of the time.
The transfer is presented in 1.78:1 anamorphic widescreen. Like with many documentaries, this transfer is good but not great. The more recent scenes featuring the Robin and Barry (who still won't let go of those gorgeous long locks) looks great, while some of the archival material shows its age. Overall fans will be pleased with this transfer, but don't go in thinking it will revolutionize the way you see the band.
The soundtrack is presented in DTS 5.1 Surround with English, Spanish and French subtitles. The sound mix is good with surround sound speakers utilized during many of the musical and concert interludes. Dialogue is clear and crisp. This is a very serviceable sound mix.
Sadly for fans, they'll be disappointed to know there aren't any extra features included on this disc.
Chapters:
01. The Bee Gees In Our Own Time [15:29]
02. First Fame [19:33]
03. Lonely Days [12:40]
04. Beat of a Different Drum [11:41]
05. Fever [7:24]
06. Andy [6:52]
07. Spirits Having Flown [7:48]
08. Songwriters [6:31]
09. Brothers In Harmony [9:11]
10. Recognition [5:29]
11. The Music Must Go On [12:44]
12. End Credits [1:00]
Features:
- Direct Scene Access
- Interactive Menu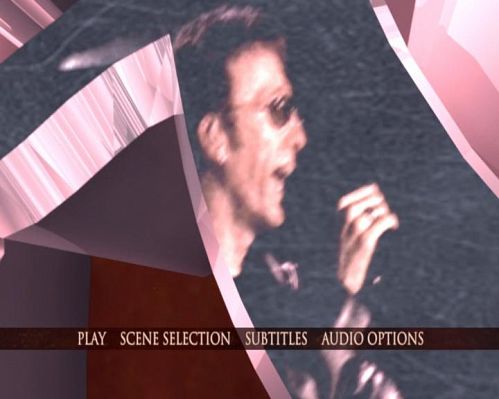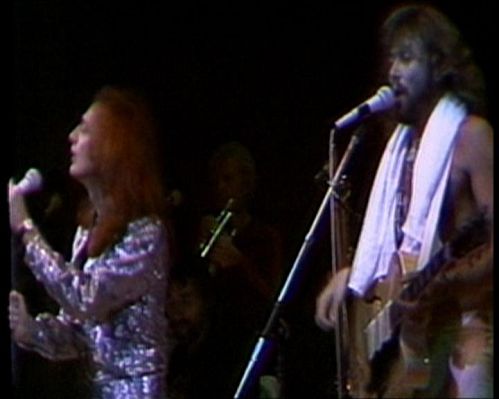 Zobacz inne moje newsy na
EXSite.pl
Informacje
Jeżeli chcesz skomentować artykuł musisz być zarejestrowany na stronie.