Witamy na EXSite.pl! Tutaj znajdziesz wszystko!
Darmowe filmy, darmowe gry, darmowe programy, darmowe mp3, albumy, szablony, tapety, style windows skins, darmowe filmy erotyczne, teledyski, eBooki, anime, darmowe seriale i wiele więcej... Wszystko za darmo!
Norah Jones - Singing About You (2013) DVD5
Dodał: rgajowy 11 Czerwiec 2013 09:47
Norah Jones - Singing About You (2013) DVD5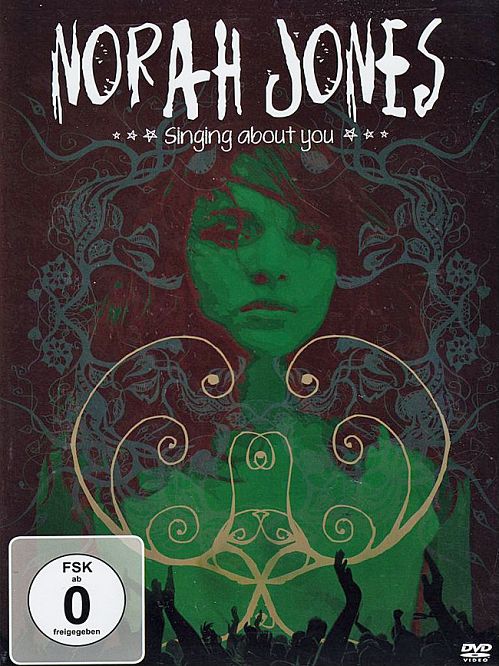 Video: NTSC, MPEG Video at 5 645 Kbps, 720 x 480 (1.778) at 29.970 fps | Audio: AC-3 6ch. at 320 Kbps, AC-3 2ch. at 320 Kbps
Genre: Singer/Songwriter, Jazz, Rock | Label: Echoes | Copy: Untouched | Release Date: 3 Jun 2013 | Runtime: 88 min. | 4,13 GB
Live performance from American singer-songwriter Norah Jones, recorded in Poland during her 'Not Too Late' tour.
Sultry vocalist and pianist Norah Jones developed her unique blend of jazz and traditional vocal pop with hints of bluesy country and contemporary folk due in large part to her unique upbringing. Born March 30, 1979, in New York City, the daughter of Ravi Shankar quietly grew up in Texas with her mother. While she always found the music of Billie Holiday and Bill Evans both intriguing and comforting, she didn't really explore jazz until attending Dallas' Booker T. Washington High School for the Performing and Visual Arts. During high school, Jones won the Down Beat Student Music Awards for Best Jazz Vocalist and Best Original Composition in 1996, and earned a second Best Jazz Vocalist award in 1997. Putting her vocal talents on the back burner, Jones worked toward earning a degree in jazz piano at the University of North Texas for two years before accepting a friend's offer of a summer sublet in Greenwich Village during the summer of 1999.
Although she fully intended to return to college that fall, the lure of the folk coffeehouses and jazz clubs proved too strong and she soon became inspired to write her own songs. Jones appeared regularly with the trip-hop-electronica band Wax Poetic and assembled her own group around songwriters Jesse Harris (guitar) and Lee Alexander (bass), with Dan Rieser on drums. In October of 2000, the group recorded a handful of demos for Blue Note Records and on the strength of these recordings, Jones signed to the jazz label in early 2001. Following an appearance on Charlie Hunter's Songs from the Analog Playground, Jones spent much of 2001 performing live with Hunter's group and working on material for her debut.
Come Away with Me, recorded by Craig Street (Cassandra Wilson, Manhattan Transfer, k.d. lang) and legendary producer Arif Mardin (Aretha Franklin, Dusty Springfield, the Bee Gees), was released in early 2002 and garnered much public attention. The combination of her striking beauty and the fact that she was the daughter of an internationally renowned musician placed Jones in the awkward position of defending her music from those who dismissed her as another pretty face (the same argument used by those opposed to Diana Krall) and/or another riding the coattails of her musical royal heritage (see Natalie Cole, Miki Coltrane, Corey Parker). Although not by any stretch a "jazz" album (the label chose to call it "jazz-informed"), it featured jazz guitarist Bill Frisell and session drummer Brian Blade, and indicated a new direction for Blue Note combining jazz aesthetics and talent with a pop sensibility. Come Away with Me eventually went multi-platinum, selling 18 million copies worldwide and winning Jones eight Grammy awards.
In 2004, Jones released her highly anticipated follow-up album, Feels Like Home. Pairing once again with producer Arif Mardin, Jones pursued a similar approach to Come Away with Me, mixing '70s singer/songwriter-style tracks with blues, country, and her own mellow take on piano jazz. In 2003, Jones played in a group called the Little Willies along with Lee Alexander (bass), Richard Julian (guitar/vocals), Dan Rieser (drums), and Jim Campilongo (guitar), playing covers of classic American music like Hank Williams, Willie Nelson, and Kris Kristofferson. This one-off performance ultimately turned into sporadic shows at the venue whenever their individual schedules would allow, slowly incorporating original songs into their set along the way. In time, the Little Willies began considering the release of a live album, but instead wound up documenting their sound in the recording studio. Milking Bull Records issued the resultant self-titled album in March 2006.
Late in 2006, the single "Thinking About You" announced a return to her solo career. It landed on the album Not Too Late, released in early 2007. The Fall arrived in 2009, followed in 2010 by ...Featuring Norah Jones, a collection of musical collaborations. The following year Jones was asked to provide some vocals for Danger Mouse (aka Brian Burton) and and Italian composer Daniele Luppi's spaghetti western project, Rome. Burton returned the favor in 2012 by producing and co-writing the songs on Jones' fifth studio album, Little Broken Hearts.
Chapters:
01. Come Away With Me
02. Wake Me Up
03. The Sun Doesn't Like You
04. You Are Not My Friend
05. I've Got To See You Again
06. Thinking About You
07. Be My Somebody
08. Rosley's Lullaby
09. Sunrise
10. Carnival Town
11. Sinkin' Soon
12. Painter Song
13. My Dear Country
14. Little Room
15. Until The End
16. I'am Gonna Get You Yet
17. Broken
18. Ocan Of Noise
19. Creepin In
20. Don't Know Why
21. The Long Way Home
Features:
- Direct Scene Access
- Interactive Menu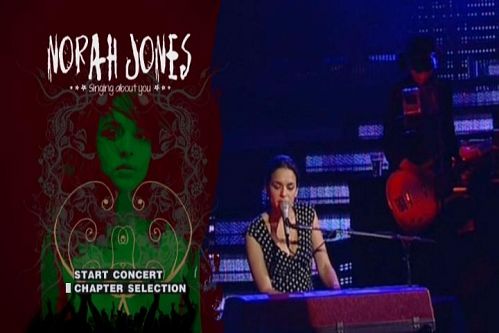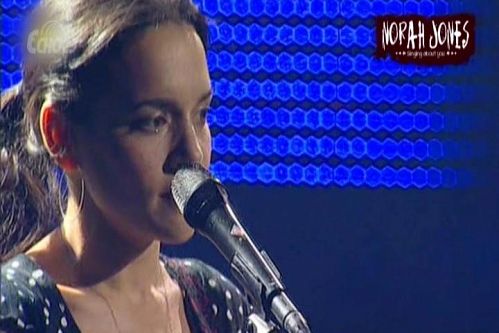 Zobacz inne moje newsy na
EXSite.pl
Informacje
Jeżeli chcesz skomentować artykuł musisz być zarejestrowany na stronie.