Witamy na EXSite.pl! Tutaj znajdziesz wszystko!
Darmowe filmy, darmowe gry, darmowe programy, darmowe mp3, albumy, szablony, tapety, style windows skins, darmowe filmy erotyczne, teledyski, eBooki, anime, darmowe seriale i wiele więcej... Wszystko za darmo!
Music Hits Vol 41 [3CD] (2012)
Dodał: sam1425 17 Lipiec 2012 18:07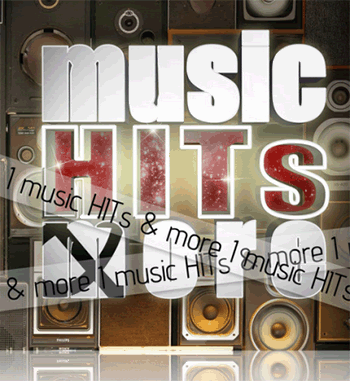 Artist:
VA
Album:
Music Hits Vol 41
Year:
2012
Label:
n/a
Genre:
Pop, Dance
Codec:
MP3
Bitrate audio:
226 Kbps avg VBR
Playtime:
3:57:30
Total Size:
387 mb
CD 1
01. David Guetta Feat Chris Brown & Lil Wayne - Can Only Imagine (Extended Mix)
02. Aroma - Zorba's Dance (Sirtaki) (Rico Bernasconi Remix Edit Classic)
03. Alex Gaudino Ft. Taboo - I Don't Wanna Dance (Radio Edit)
04. Paulina Rubio - Boys Will Be Boys (Cahill Radio Edit)
05. Riccardo Piparo Feat. Deanna - Rapido (Extended)
06. Cassey Doreen - I Wanna Dance With Somebody (Girls Like It Extended Mix)
07. Charlie Mauthe Jh Feat Marzia Crawel - Touch Me (Video Edit)
08. Ti.Pi.Cal. Feat. Josh - Could Be You (Extended)
09. Hazel Feat. Lunar - Give Me The Stars (Radio Edit)
10. Mikael Weermets Vs. Bauer & Lanford - Out Of Control (Original Mix)
11. Edx Ft. Hadley - Everything (Cazzette Remix)
12. Micha Moor Ft. Shena - Take Me To The Clouds Above (Original Mix)
13. Collectif Metisse - Z Dance (Willy William Extended Remix)
14. Coldplay Feat Rihanna - Princess Of China (Andre Sobota Remix)
15. Flo Rida - I Cry
16. Train - 50 Ways To Say Goodbye
17. Naguale Feat. Saya - Positive (Radio Edit)
18. Faber Drive - Candy Store
CD 2
01. Example Feat. Calvin Harris - We'll Be Coming Back (Michael Woods Remix)
02. Rihanna Vs. David Guetta Ft. Nicki Minaj - Where Have You Been Vs. Turn Me On (Mario Santiago Dutch Bootleg)
03. Andrew Spencer - Give It Up (Game Of Love) (Scotty Remix)
04. Cher - You Haven't Seen The Last Of Me (Almighty Radio Mix)
05. Dreamhit Feat. Mary C. - La Playa Del Sol (Menegatti & Fatrix Radio Edit)
06. East Clubbers Feat. Bbk - Don't Give Up (Moving On Up) (Radio Edit)
07. Gromee Feat. Tommy Gunn & Ali Tennant - You Make Me Say (Radio Edit)
08. Sergio Mauri Andrea Vinai & Alessandro Vinai Feat. Sahra L - All My Love (Original Mix)
09. Spencer & Hill Feat. Mimoza - Let Out Da Freak (Album Edit)
10. The Naked And Famous - Young Blood (Tiesto & Hardwell Remix)
11. Tony Colangelo - Vamos Todos Dancar (Main Radio Mix)
12. Mashup-Germany - I Love That Dirty Bass (Reckoning Song)
13. Andreea Banica Feat. Play & Win - Sexy (Radio Edit)
14. Carly Rae Jepsen And Owl City - Good Time (Sex Ray Vision Remix)
15. Kelly Rowland - Summer Dreaming
16. Far East Movement Feat. Flo Rida & Sidney Samson - Change Your Life
17. Mika - Celebrate (Feat. Pharrell Williams)
18. P!Nk - Blow Me (One Last Kiss)
19. Jenifer - Sur Le Fil
CD 3
01. Calvin Harris Feat. Example - We'll Be Coming Back
02. Deepside Deejays - Look Into My Eyes (Original Club Edit)
03. Rihanna - Where Have You Been (Calvin Harris Extended Remix)
04. A-Roma Feat. Pitbull & Play N Skillz - 100 Percent Freaky (David May Edit Mix)
05. Leony! - Last Night A Dj Saved My Life (Radio Mix)
06. Hathor Dj Vs Alexjunior Dj Feat. Beby - Love Was Here For You (Love Radio Edit)
07. Leo Rodriguez - Bara Bara Bere Bere (Dj Tom Hopkins Radio Edit)
08. Mike Candys Feat. Sandra Wild - Sunshine (Fly So High) (2012 Radio Mix)
09. Dj Spyne & Pippo Palmieri - Wake Me Up (Paolo Ortelli Vs Degree Extended Remix)
10. Florence & The Machine - Spectrum (Calvin Harris Radio Edit)
11. Bosson - Love Is In The Air (Bodybangers Remix)
12. Caruso & Valenziano Feat. Leo D. - Mami
13. Jakob Liedholm - Citylights (Original Mix)
14. Simple Plan Feat. Sean Paul - Summer Paradise (Gordon & Doyle B-T-H-S Bootleg Mix)
15. Victoria Duffield - Break My Heart
16. Owl City & Carly Rae Jepsen - Good Time
17. Jolie & Sunrise Inc - All I Need Is You (Radio Edit)
18. Oceana - Endless Summer (Video Version)
19. Inna Ft. Play & Win - Inndia
Uwaga! Linki nie zakodowane tylko dla zarejestrowanych użytkowników!
Nie masz konta?
Zarejestruj się za darmo!
----------------
Links are not encoded only for registered users only! Plese login or register!
Informacje
Jeżeli chcesz skomentować artykuł musisz być zarejestrowany na stronie.