Witamy na EXSite.pl! Tutaj znajdziesz wszystko!
Darmowe filmy, darmowe gry, darmowe programy, darmowe mp3, albumy, szablony, tapety, style windows skins, darmowe filmy erotyczne, teledyski, eBooki, anime, darmowe seriale i wiele więcej... Wszystko za darmo!
Paper Camera 3.4.1 (Android) 2013 up.dla.EXSite.pl.
Dodał: peet85 7 Luty 2013 13:08
Paper Camera 3.4.1 (Android) 2013 up.dla.EXSite.pl.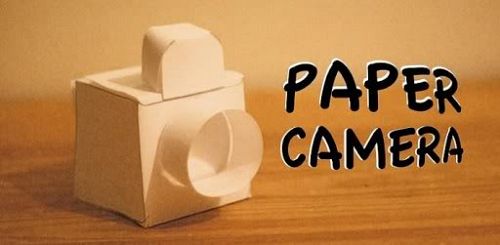 Overview: See the world through a novel, original, stylish and captivating lens.
Requirements: Android Device OS 2.1 and up
Real time cartoon and painting effects displayed on your camera feed! See the world through a new, original, stylish and captivating lens, have a wonder in your own home and discover how cool is now your world in cartoon!
This is the ultimate collection of cartoon/sketch/comic book/half tone/noir/neon and many other effects painted directly in your camera, no more boring post-effects, it's all real time, you simply won't stop wandering, wherever you are, having a look at things and cartoon-ize them!
You can wave your phone around and see the world change before your eyes, take pictures using any of the stylish cartoon effects or apply them to your existing photos.
REFUNDS:
Please contact us if you have any issues with this App (we can't reply to Android Market comments), we will give you a refund and later notify you once we've fixed the problem.
CURRENTLY WORKING ON:
● Integration with more social networking sites
● More filters
FAQ:
● I've purchased the App, but I can't download it.
Please check that you have good Internet connectivity and retry. If the problem persists, please contact us and we will provide a solution.
● I have a Samsung device, and the gallery doesn't open sometimes.
Please allow a couple of seconds after taking a picture before clicking the gallery button, on Samsung devices the gallery can't be open while running the media scanner.
● Why do you require the NFC and INTERNET permissions?
NFC is required to support Android Beam and INTERNET is required for the Facebook, Twitter and YouTube integration.
VIDEO FAQ:
● How can I play Paper Camera videos on my PC?
Using any WebM player. We recommend Firefox or Chrome, however you might be able to use Windows Media Player or Internet Explorer if you install the right plugins.
● I can't play Paper Camera videos on my standard device gallery.
You require Android 4.0 or higher for this to work, on older versions you can use the in-app video player.
● I can't record video with Paper Camera on my new device, why?
We've only enabled this feature on devices that we know can support it properly. However you can still try using unofficial video recording support.
● How do I enable unofficial video recording support?
In the settings menu. Let us know if this works properly on your device and we will officially enable it in future versions. Please note that you will have to be running Android 2.3.3 and have support for NEON instructions for this to work at all.
● I've unlocked unofficial video support but I cannot playback my videos in Paper Camera, why?
This is a known limitation on some devices, there are 3 workarounds for this:
- You can playback videos on your PC.
- You can use MX Video Player, if you enable software mode.
- Hopefully when your device will receive a 4.0 upgrade this issue will be fixed.
What's New in Paper Camera version
3.4.1
- Added Google Drive integration
3.4.0
- Added new "Haystacks" effect, inspired by the impressionist painters from the 19th century.
- Fixed Samsung Galaxy S3 freezing on the Contours effect after Jelly Bean update.
- Optimisations to the Contours and Neon Cola effects.
- Improved Facebook sharing, now generating better action.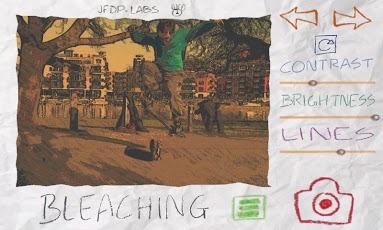 Paper Camera 3.4.1 (Android) 2013 / 10.03 MB
Uwaga! Linki nie zakodowane tylko dla zarejestrowanych użytkowników!
Nie masz konta?
Zarejestruj się za darmo!
----------------
Links are not encoded only for registered users only! Plese login or register!
Informacje
Jeżeli chcesz skomentować artykuł musisz być zarejestrowany na stronie.