Witamy na EXSite.pl! Tutaj znajdziesz wszystko!
Darmowe filmy, darmowe gry, darmowe programy, darmowe mp3, albumy, szablony, tapety, style windows skins, darmowe filmy erotyczne, teledyski, eBooki, anime, darmowe seriale i wiele więcej... Wszystko za darmo!
Backpacker GPS Trails Pro v5.3.2 Android 2013 up.dla.EXSite.pl.
Dodał: peet85 8 Luty 2013 15:29
Backpacker GPS Trails Pro v5.3.2 Android 2013 up.dla.EXSite.pl.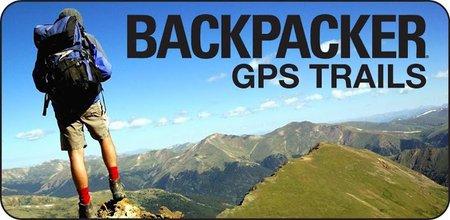 Backpacker GPS Trails Pro v5.3.2 Android | 10Mb
GPS Trails Pro works in remote places like national parks, wilderness areas, and backcountry spots without relying on data and cell signals.
Find hiking trails, view topo maps and navigate with GPS & compass.
Record hiking trails, backpacking trips, and camping adventures with Backpacker GPS Trails Pro. View maps, navigate with GPS and digital compass, take photos, and backtrack to the trailhead.
Features:
Turn your phone into a GPS: Navigate via precise satellite signals in and out of cell network.
Capture waypoints: Mark campsites, trailheads, water sources, summits, and more.
Track every step: Record or follow your tracks and routes. Store unlimited tracks.
Share your trip: Post adventures to backpacker.com, Twitter and Facebook.
Geotag your photos, videos, and sound clips: Save coordinates with every image and see their exact location on a map. Auto-save videos to your YouTube account too.
View maps: See unlimited street maps, aerial photos, hybrid street/aerial maps, and topo maps provided by MyTopo.
Navigate on the trail: Be an expert backcountry navigator. Use the digital compass to follow bearings or go to waypoints on the trail.
Save maps: Store offline topos and other maps on your phone for viewing in remote areas.
View stats: See 10 stats, including elevation, speed, and distance.
Pick your coordinates: Choose latitude/longitude or UTM and WGS 84 or NAD 27 then use GPS Trails for advanced navigation with traditional paper maps.
Download Pro Trips: Follow our step-by-step trail guides of popular trails and lesser-known routes in national parks, national forests, and local parks, including Yellowstone, Yosemite, Grand Canyon, Great Smoky Mountains, Glacier, Rocky Mountain, White Mountains, Adirondacks, Catskills, Zion, Arches, Canyonlands, Acadia, Mount Rainier, Everglades, Olympic, and more. Find hikes near major cities: New York City, Seattle, Portland, LA, Denver, Chicago, Boston, Atlanta, and more. Plus find section hikes on the Appalachian Trail, Pacific Crest Trail, and the Continental Divide Trail.
Search trips: Find thousands of trips shared by the Backpacker.com community.
Plan trips: Draw routes with our free web-based map software (backpacker.com/postatrip) or BACKPACKER Map Maker for iPad (backpacker.com/mapmaker), then sync them wirelessly in the Backpacker Trip Cloud.
Upload GPS files: Load your own .gpx files at backpacker.com/postatrip.
Get published: Every month the editors at Backpacker handpick adventures shared by its online community to be published in the magazine. Kickstart your adventure writing and photography career with GPS Trails.
MORE INFO
Supported Phones: GPS Trails Pro is designed and optimized for the Android phones.
Battery Life: While we optimize our code to cut down on power requirements, continued use of the GPS running in the background can dramatically decrease battery life. For longer dayhikes or overnight trips, we suggest packing lightweight battery packs to charge the phone.
Follow Us: We've created a Facebook page for our mobile apps to discuss upcoming releases, new features, and your feedback. Your feedback helps us create a better app. Go to: facebook.com/backpackergpstrails.
What's in this version : (Updated : Jan 8, 2013)
Better support for large map bundles
Other fixes
Uwaga! Linki nie zakodowane tylko dla zarejestrowanych użytkowników!
Nie masz konta?
Zarejestruj się za darmo!
----------------
Links are not encoded only for registered users only! Plese login or register!
Informacje
Jeżeli chcesz skomentować artykuł musisz być zarejestrowany na stronie.