Witamy na EXSite.pl! Tutaj znajdziesz wszystko!
Darmowe filmy, darmowe gry, darmowe programy, darmowe mp3, albumy, szablony, tapety, style windows skins, darmowe filmy erotyczne, teledyski, eBooki, anime, darmowe seriale i wiele więcej... Wszystko za darmo!
Black Beauty 2 - The Devil's Doorway (2009)
Dodał: machu112 17 Październik 2012 09:24
Black Beauty 2 - The Devil's Doorway (2009)
Starring:
Kaia Kane, Jodie James, Brooke Jameson, Kirstyn
Halborg, Caroline De Lys, Amy Azurra, Valerie
Summer, Paige Ashley.
Duration: 2:15:43
Studio: Bluebird Films
Quality: DVDRip
Video format: AVI (XviD)
Video: 576x324, 23.97fps, 1240Kbps
Audio: MPEG layer 3, 44.1khz, stereo, 96kbps
Size: 1.27 GB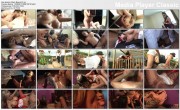 Uwaga! Linki nie zakodowane tylko dla zarejestrowanych użytkowników!
Nie masz konta?
Zarejestruj się za darmo!
----------------
Links are not encoded only for registered users only! Plese login or register!
Informacje
Jeżeli chcesz skomentować artykuł musisz być zarejestrowany na stronie.